What Are the Most Popular Words in Songs?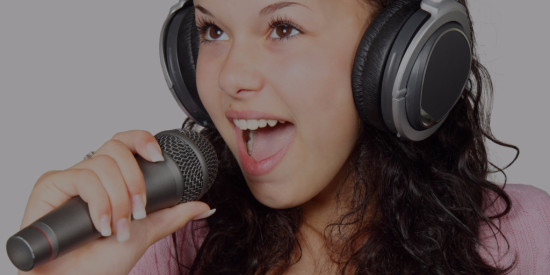 Are you writing a song? Would you like it to be really catchy? Why not go with what works for everyone, and use the most popular words found in hit songs? If you're wondering whether there actually are words that songwriters continually resort to, it won't take you long to hit on the word "love." I have no idea how many songs contain that word, but I'm ready to bet they number in the
tens of thousands
, hundreds of thousands, or even millions!
Here's a great song lyric:
Love, love, love
Love, love, love
I got love
You got love
We got love
Everybody's got looooooove!
ALRIGHT ALREADY! I'll stop! Please don't hit me over the head again! I thought it was an absolutely brilliant lyric… My artistic sensibilities are wounded, I tell you. Wounded!
In the Interests of Linguistics, Science and Music
Owing to the stiff critique my first ever song lyric faced, I decided to look for other words that are popular in songs. If I can find enough, I can make a song generator. You know: list of first lines, list of second lines, list of third lines – join the dots between them and combine them anyhow you like, and voila! One perfect song lyric. And in case you're wondering, I've seen it done, and it works!
Before we can start generating phrases, we need the words. The first thing you'll likely notice is popular words in songs tend to be short. You aren't going to find a lot of Shakespeare in most popular song lyrics. You'll also find words are rather genre specific. For instance, "dark, black, bloody, thunder, fire, ice, and angels" all sound like they fit into gothic or metal genres, but we'll take a broader overview.
Yeah (Now there's a great word! You can write a whole song… Noooo! I promise I won't! Just saying! Put down that baseball bat!)
Feel (Aw, c'mon! Are you saying I can't just use "Love," "Yeah," and "Feel" as the only words longer than three letters in my song? No fair! I thought I was getting real artistic depth there. So what if I added….)
Girl (There! My song has a girl in it! Better? No? Onward!)
Heart (What, you want more? Ok. What if I give you a whole bunch more words? Will you let me write my song then? Here goes at rapid fire.)
Take
Life
Back
Never
Die
Away
Give
Time
Night
Day
Man
Dream
World
Little
Song Attempt Number Two
Ahem. Pretends to tune guitar. Gets up close to mic. Closes eyes. Opens mouth. Sings:
"Oh yeah! Can you feel it girl?
It's a new life, a new day
Never say die
Take the night away
Give me time to dream…"
Buzzers buzz. Got Talent judges give thumbs down. Objects:
"Nonsense! It's a great song! It has all the best words in it!"
Gets booed off stage for being a spoilsport. Mutters, "I know what went wrong. It was all the times I used "the." Next time, I'll leave it out."
Heads home and sulks. Looks for more popular song words for music inspirations. Jackpot! Now I have:
Baby
Good
Keep
Around
Again
Eye
Mind
Fall
World
Time
Hell
We
Like
Breathe
Ya
You
Thang
Get
Fire
Rock
Don't
Woman (Oh! My girl's all grown up! What a lot of letters she has now!)
Music
Dancing (Another big word!)
Lonely
Like
Polka
Serenade
Boogie
Oops! I slipped back to the 1940's with those last three. I thought they were rather strange. I mean, when last did you hear a song that goes:
"Yeah! Baby! Let's Polka that thang all night long!"
I don't somehow think it's going to hit the charts.
Favorite words in songs have changed through the decades as we saw with "Polka" once being a popular song staple. The reality is popular song words in the past ago aren't the same as they are today. Let's take a quick spin through the decades:
Since 2010
What a cheerful bunch we are. I even had to censor one word out. Traveling back a decade…
2000s
Perhaps just a little more cheerful. And back again…
1990s
I never realized "thang" was retro. Rewind…
1980s
Rock on that love and don't fire me?
1970s
Woman
Disco
Rock
Music
Dancin'
Yay! Let's Disco, Woman! Rock on!
1960s
Cute! Let's twist, my lonely baby!
1950s
Christmas
Penny
Mambo
Three
I'm not at all sure what to make of that!
1940s
Polka
Serenade
Boogie
Blue
Don't be Blue! Let's Boogie that Polka!
1930s
Let's sing that swing in the moon… Now what? Woman? Baby? Girl? Lady?
1920s
Blues
Pal
Sweetheart
Rose
Mammy
What a breadth of interests: family, horticulture, romance and friendship, and all tied together with a little melancholy!
I think we've taken the time machine far enough back to suit anyone, but for interest's sake, the preceding two decades feature "Josh" as a top word. I am not sure who Josh is, but he was in a lot of songs. He may have been someone's uncle, because "uncle" also hits top ratings. With my next song, perhaps I should try to span the decades. No! Don't run away! Really! Some people.