The Best Ways to End a Letter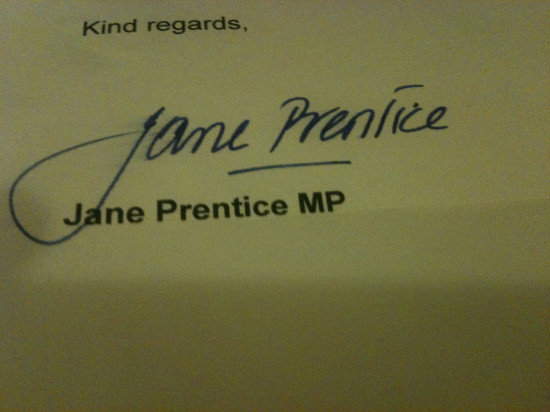 When it comes to ending letters, most of us already know about using "Yours Sincerely" and "Yours Faithfully." When I was at school, we were told to sign off
friendly letters with the former, and business letters with the latter
, but nowadays, opinions seem to have changed. Many people say "Yours Sincerely" is too formal, even for business purposes, and since email seems to have its own etiquette, everyone is a bit confused as to the best way to sign off a letter or email.
Most people seem to feel not offering any salutation at the end of a message is a trifle too abrupt. Personally, I don't mind, but I have come across people who are offended when I fail to use a closing phrase, so I'm a little more cautious these days.
With a little help from experience and Uncle Google, I've tracked down a whole bunch of tips on how to close a letter. As I suspected, it's all about context.
Formal Business Letters
I still like "Yours Faithfully" in this context, especially when you're writing a formal letter. However, it does seem a little stilted for email sign-offs, even formal ones.
After doing a bit of reading, I found most people don't mind "Regards" or "Best Regards." I can't sincerely offer "best" regards to absolutely everyone. Surely some people have to get second-best regards, so I settle for "Regards" and hope for the best.
There are forms of the "Regards" sign-off that irritate me, but not everyone else, so presumably it's acceptable. "Warmest Regards" or "Warm Regards" strikes me as slightly patronizing and insincere, especially when it comes from someone who can't possibly have any feelings, warm or otherwise, about me. As for "Kind Regards," I may not be in need of kindness, and there are better ways to show it if I am. I certainly wouldn't use any of these for a job application letter, even in email format. Thanking the reader for considering my application seems courteous, and I'd follow it with the traditional "Yours Faithfully," because it's a safe bet.
Informal and Semi-Formal Business Emails
Intra and inter-office email is the norm these days. Your boss will email you an instruction, a colleague will ask you for help via email, or you may have received something that's helpful to you. Sometimes you deal with emails from suppliers' reps with whom you have a friendly business relationship, or you may be dealing with regular clients in a relatively friendly and informal context.
You can be a lot more relaxed now, but not too relaxed. Apparently, "Cheers" is becoming quite popular, and some use "Warmly," "Best" or "Very Best." I will be unashamedly biased here. None of these is particularly appropriate. "Cheers" is plain silly, and sounds like you're about to hit the bar rather than the boardroom, "Warmly" just sounds wrong, and the last two could at least have been followed by a "Regards." It just looks lazy.
"Thank You," "Thanks" and "Thanks Again" proved to be surprisingly controversial. Although most people agreed they were fine if you were thanking someone for something they'd already done, many said thanking someone after asking them for something was patronizing.
I disagree. I used to have a colleague who used to sign off "Thanking You in Advance," and I used to think it terribly clever, if stuffy. I still think if you know someone is going to work because of what you asked them to do, it's polite to thank them. It's your call.
You can be reasonably creative with informal business mails. There's nothing wrong with "Congratulations on clinching that deal!" or "Wishing you every success in your new venture." If relationships are friendly enough, and the occasion is appropriate, a heartfelt "You're an angel, thanks a million," may be appropriate. That's the key. Keep it appropriate. "xxoooxx" is NOT appropriate for a business letter.
Now that we've discussed the idea of sign-offs being appropriate, you'll understand what I mean when I say these need to be appropriate too. You wouldn't sign a letter to your Aunty June "xxxoooxxx," if you've only met her twice in your life and she's finally sent you a birthday present for the first time. "Yours Sincerely" is perfect for this distant contact.
Your letter is presumably not all about you, so personalizing your greeting shows you care. What are you wishing this person? "Hope you have a great European holiday," "Happy to hear you're settled. Enjoy it!", "Thinking of you," and "Wishing you luck with the exams!" are only a sampling of your options. Perhaps you have something to thank them for. "Thanks for everything," may be unoriginal, but at least it shows appreciation. Your mom, on the other hand, may settle for nothing less than "Lots of love," "Tons of love," or other greetings conveying enormous amounts of love.
The days of signing off friendly letters to people you know well with "Yours Sincerely" have been left behind together with chalk boards and other educational antiquities. Be creative! Be sincere! Give your friend, family member or romantic interest your very best wishes for whatever situation they're in or express how you feel about them. Do you want to give your friend a virtual hug? "Hugs" is a lovely sign-off, at least I think so…
(Photo courtesy of Martin)