Is It Better to Write or Type a Letter?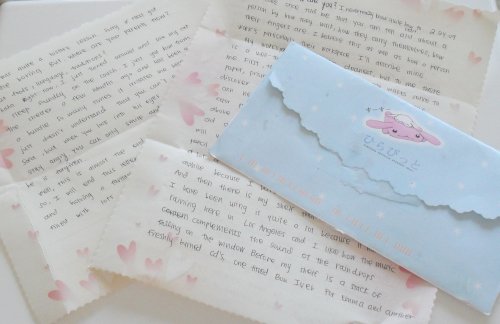 As you may have noticed, I love "it depends" questions because then we can look at a question from every possible angle. Quite a lot of what's about to follow is personal opinion, so feel free to join the debate if you don't agree. After all, it just makes it all the more interesting for everyone. The choice between writing a letter and typing a letter is influenced by the reason for writing, so we'll look at business letters and friendly letters and argue the pros and cons of writing or typing under these categories.
Write or Type Business Letters
If you want to be taken seriously in this day and age, you would certainly choose to type rather than write when sending a business letter. The only part of a business letter you should write by hand is the signature. Here are some of the reasons it's appropriate to type rather than write a business letter.
Your handwriting may not be all that easy to read.
You can't as easily make changes to a handwritten business letter, so even if you draft it several times, you may not express yourself as well when you write by hand.
A typed letter looks neater and more professional, no matter how neat your handwriting is.
If your keyboard skills are up to scratch, typing is a lot faster than writing.
Spell check can save you from embarrassment. Yes! I spelled "embarrassment" correctly the first time! Can you?
In the business world, handwritten letters are extremely rare, but there is one place other than the signature where I feel handwriting offers a special touch. If you're thanking someone with a brief note, the kind that gets written on 'compliments slips' or greeting cards, then I think writing by hand is more personal.
Write or Type Personal Letters
There's still something lovely about getting a letter via "snail mail." Should you write it or type it? I doubt whether anyone would be offended by a typed letter, and it has the advantages of being easier to write, easier to edit, and easier to read.
Still, a handwritten letter is a labor of love and provided it's legible and well thought out. I think most people would acknowledge that you went to extra effort on their behalf with a handwritten personal letter. What's more, any errors that sneak in will be forgiven because you're presumably writing to someone who is close to you. They like you, even love you, and it's probably not for your skill at spelling.
Before you decide to give a personal letter a special touch by writing it with old-fashioned pen and paper, know what you're letting yourself in for.
You need to plan ahead by creating a rough framework so that your thoughts flow logically.
You'll have to write at least two versions and possibly more.
You need to be able to write neatly so that it's easily readable.
You need the right equipment.
Choose attractive note paper, and if you struggle to keep your lines straight on paper without lines, choose paper with ruled lines. Another option is to use slightly transparent paper that will let you see a sheet with ruled lines when you place it beneath the page you are working with. Choose a pen with ink that won't easily smudge, and pick a dark colored ink. Gold may look pretty, but it isn't easy to read a full letter written in gold pen. Black ink is best.
Additional Advantages of Typed Personal Letters
One thing you should remember about handwritten letters is that you'll get less text on each page. If you have a lot to say in your letter, typing is probably a better solution. You don't want to end up trying to cram a ten-page missive into an envelope.
If you're planning to write to several people, you can "cheat" just a little bit. It's easy to adapt the introductory and closing paragraphs with personal messages for each recipient while the body text remains the same, or nearly the same, for all the letters you're going to send.
Last but not least, if your letter gets lost in the post, you'll have a copy saved on your computer and won't have to rewrite your letter from scratch.
When's the Last Time You Sent a Handwritten Letter?
Handwritten letters are quite rare these days. I think that their rarity makes them rather special. If I were to write a love letter, I believe I would choose a handwritten letter. What would you do?
(Photo courtesy of Annie Pilon)