What is an Average Typing Speed?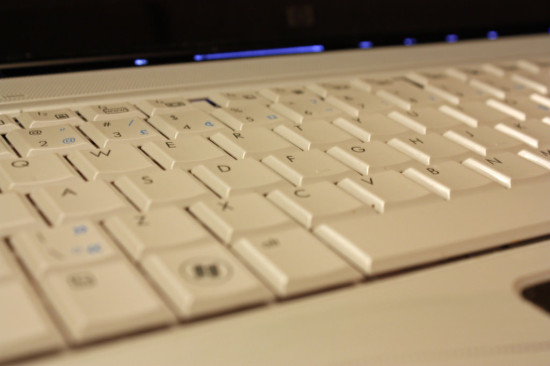 For those who are just beginning to type, they are often interested in the answer to the question, "what is an average typing speed?" The average typing speed is 36 words per minute. Typing speed is usually measured in words per minute, but as most people have noticed, words have different lengths. Depending on your profession, you may need to type longer words than in other professions. For example, if you're a legal typist, you're probably typing longer words than most people do. For this reason, the best way to measure typing speed is in characters per minute. The average typing speed, in this case, is about 187 characters per minute.
What's a good typing speed?
A good typing speed for most people is 40 words per minute or over. This would give you a word count of 2400 words per hour if you could sustain the pace for sixty minutes. There are people who can type a whole lot faster than 40 words per minute. If you're a professional typist, you can probably type 75 words per minute, and maybe even more. What's the world record? Believe it or not, it's 150 words per minute, and that was measured over a sustained period. When given a shorter time frame, our world-record typist could reach a speed of 212 words per minute. In other words, she can type much faster than most people can talk.
How can I improve my typing speed?
Have a good keyboard: Improving your typing speed takes practice and good equipment. If you have to hammer certain keys a few times before they registered, it's obviously going to take you longer to type than if you have equipment which performs well. If you spend a good portion of your day on the computer, it's worth investing in a good keyboard.
Learn how to touch type: Touch typing means that you don't have to look at your keyboard when you're typing words. You just monitor your screen as you type. Touch typing also means using both hands and all of your fingers. If you are someone who one or two-finger types, you'll never be in a position to be a quick typer. Luckily, you don't have to sign up for expensive lessons: there are plenty of free touch typing games and apps available. Simply do a search for "free online touch typing" and you should have plenty of resources from which to choose/
Posture is important: You may find that you need to alter the height of your chair to get into a correct typing posture. Experts say that you should be able to sit up straight and that your elbows should be bent at a 90-degree angle. Your wrists can rest lightly on the table, but don't put weight on them. When your fingers hover over the 'home row' – the middle row of letters, they should be slightly bent.
Use your keyboard shortcuts: Copying, pasting, undoing or finding a word in your text can easily be done with a few simple keyboard shortcuts. There's no need to use your mouse. Since your fingers are already busy on your keyboard, learning your shortcuts will help to save you time.
Practice, practice, practice: Practice, as they say, makes perfect. So the more you practice your touch typing, the faster you'll get. Spend half an hour to an hour on practice every day, and you'll be amazed at how quickly your typing speed can improve!
Take your time: It's worth taking your time to learn accuracy rather than rushing to complete as many words per minute as possible before returning to correct them. Corrections take up time, so getting things right the first time around will help you to improve your overall speed. You'll still have to check your work, but if you follow the rules of touch typing and keep your eyes on the screen, there shouldn't be much to correct.
Improving your typing speed will make you more productive and will help you to capture your thoughts before the inspiration disappears.
(Photo courtesy of Dominique Godbout)