What Are Long Tail Keywords? A Beginners' Guide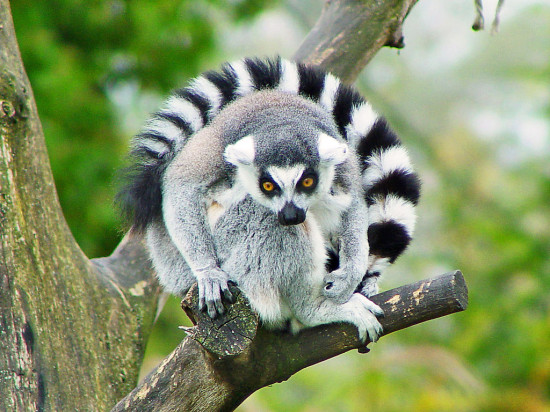 If you made your way to this article through a search engine, you likely did so because of long tail keywords. That is, your search was likely from something along the lines of "what are long tail keywords?" rather than simply "keywords". For those looking to drive traffic to blogs or websites, understanding how these phrases work is an important tool to generating that traffic. For this reason, it's important to understand what they are and how they can be of benefit for driving traffic.
What are long tail keywords?
Long tail keywords are those three or more keyword phrases which are specific to whatever you are writing about or selling. You see, whenever a customer uses a highly specific search phrase, they tend to be looking for exactly what they input into the search engine. In virtually every case, such very specific searches are far more likely to convert to sales or bring traffic to a specific page than general generic searches. That's because general searches tend to be geared more toward the type of research that consumers typically do prior to making a buying decision or when doing general research.
Before we begin, a basic understanding of keywords is important. Think of it in terms of the following hypothetical example.
Let us assume you own a shop selling SCUBA diving equipment. Customers doing a general search would type in "SCUBA" – which would be your keyword. Their search engine will return results ranked according to the most relevant information.
However, since there are millions of references to the term "SCUBA" and with thousands of shops around the world selling SCUBA equipment and providing information about SCUBA diving, your site will be drowned out among all the noise. You would be lucky if it ranked on page 500.
When it comes to driving traffic to your site, customers are usually a lot more specific. They don't want a million results. They may only want a few. They don't simply make use of a single keyword. They will make use of several specific words which are referred to as long-tail keywords. For example, a customer based in San Diego is not going to go looking for a SCUBA shop in Africa.
The customer will want the shop closest to him and so "SCUBA equipment in San Diego" would be a more likely search than just "SCUBA". The browser would return information specific to that phrase, thus eliminating all the competition that's not in the San Diego area. Remember, you're aiming for quality over quantity. Now your website may rank on page 30, a vast improvement but not good enough. You still need to improve your SEO ranking.
How do I improve my ranking?
Improving your ranking is what is known as search engine optimization (SEO). It makes your site more relevant and easier for the search engines to find. First you will need to be able to identify keyword phrases that are relevant to your business or website.
How to identify long tail keywords
There are various approaches to identifying these keyword phrases. A good place to begin is what phrases you would use to search for information that's found on your webpages. Ask friend and family what words they would use and you should come up with some good long tail phrases for your particular niche.
In the URL
Now that you have your keyword phrase, you should incorporate them into the URL of your new post. It doesn't matter if you are using WordPress, Weebly or Joomla, you're able to edit the suggested URL. For example, let us assume your domain name is www.scuba.com. Your long tail keyword is "scuba equipment San Diego" – your URL would look something like www.scuba.com/scuba-equipment-san-diego
In the post title
Your post's title should begin with your keyword phrase. For example, the long tail keyword for this particular article is "what are long tail keywords?" – The heading begins with this phrase, followed by a basic explanation.
So, back to your SCUBA shop – you would have a heading along the lines of "SCUBA equipment San Diego – on sale now!" You also want to keep the title of your post under 70 characters in length as titles that are too long can hurt the seo of the article or page.
Paragraph headings, body and stuffing
You should aim to include your long tail keyword in at least one paragraph heading. You should also try to include it a few times throughout the body of your text. However, you don't want to repeat the phrase too often. If you repeat the phrase too often, you can be penalized for keyword stuffing, and this is where the keyword density tool comes in handy when you're writing. If you read through this article you will note I have not used "What Are Long Tail Keywords?" more than 5 times in the body of the text.
SEO for Images and Meta descriptions
A final consideration is to include your keyword phrase in the alt-description of any images that may appear in your post. You should also include it somewhere in the Meta description. Some people search by image rather than by article. By doing this you will drive people to your website through image searches they do as well as the content.
It can take time for this process to work, but by focusing on phrases which apply to your website rather than single words, you will have a much better chance of ranking higher in the search engines and driving more traffic to your website.
(Photo courtesy of Tambako The Jaguar)