When to use 'was' versus 'were'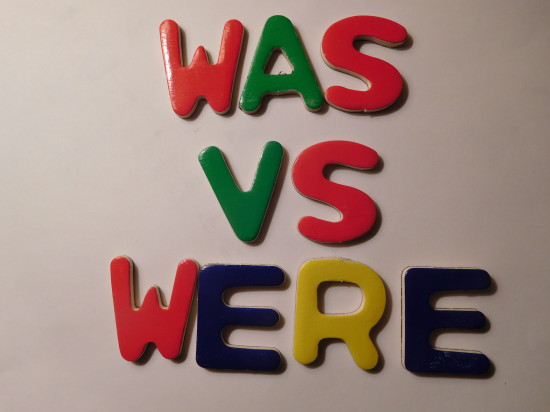 English can be difficult, especially when it comes to words that can be easily confused. A couple of examples would be
who vs whom
and
further vs farther
. Another combo that can get confusing is was vs were.
There are several reasons why you might be struggling to decide whether you should be using "was" or "were" in a sentence. The simplest of these is the conjugation of the singular and plural forms of the past tense of "to be." While this can cause minor problems to those learning English as a second language as they study, first language English speakers usually have few problems with this. The most common cause of debate and confusion is the use of "were" instead of "was" in the subjunctive mood (We'll explain that below if you aren't sure what subjunctive mood is.). We'll cover both past and subjunctive mood topics in this article, and you'll soon see just how simple it all is.
Singular and Plural
As we've observed, this is the easiest of the choices you need to make, but it also gives rise to the problems that so many people have when they begin to use the subjunctive mood.
Singular: I was, he was, she was, it was – BUT you were. (Just to make things more fun!)
Plural: It's always 'were', regardless of whether we're talking about "they," "we" or "you." So far, so easy! But now we'll examine how this relates to one of the most common errors in spoken or written English: the choice of "was" instead of "were" in the subjunctive mood.
If I were / was a rich man – the famous subjunctive mood
The subjunctive mood is used to describe or speculate on a hypothetical situation, and you'll hear people using both '"was" and "were" in this context. But only one of these is correct. Whenever we're talking about something that isn't a reality at the moment, we discard "was" and choose "were" instead. It doesn't matter whether we are referring to a single person or a group of people. As soon as we cross the border between reality and speculation, "were" is the only word to choose. For example
I was rich and I owned a house at the seaside.
If I were rich, I would have owned a house at the seaside.
He was the captain of the team and he chose a different strategy.
If he were captain of the team, he would have chosen a different strategy.
In each of the pairs of sentences above, the first one refers to something that actually happened in the past, and the word "was" is the correct choice. The second sentence is a wish or a speculation – it refers to an event that did not actually happen, and "were" is the correct choice.
They were the winning team, so they celebrated their victory.
If they were the winning team, they would celebrate their victory.
As we can see, the subjunctive mood doesn't result in any change in word choice in this example. No matter how many people you are referring to, the subjunctive mood calls for the word "were." If you've been prone to saying the incorrect "I wish I was," "If he was" or "I wish she was" instead of the correct 'I wish I were," "If he were" or "I wish she were," it will be easy to make the necessary adaptation and correct your grammar.
Look out for the subjunctive mood. As soon as something is a wish or a hypothetical (if) situation, you will always choose "were" over "was."
It's a common grammar mistake. In spoken as well as written English, you'll find that just about everyone from plumbers to presidents is guilty of this mistake. Of course, when presidents make this error, those who know better will laugh at them, so if you're hoping that what you say will be taken seriously, it's worth learning when to use "were" instead of "was." After all, once you understand the basic rules, it's quite easy.