365 Day First Book Writing Challenge: How to Write a Book in a Year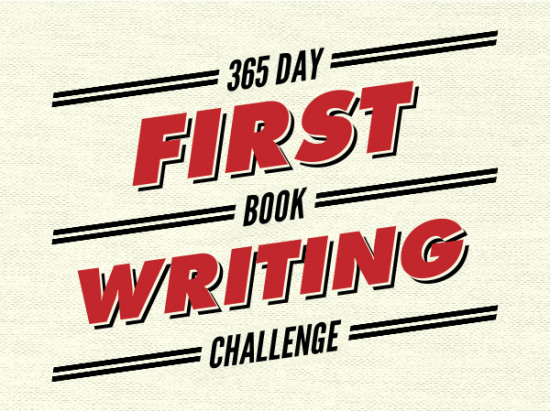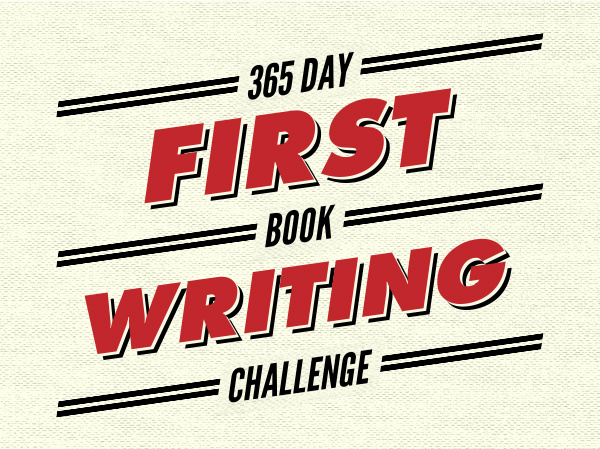 You have
decided you want to write a book
in the next year. That's great, but now you need to come up with a plan to make that happen that's simple enough to help you reach the goal, yet allows you to write enough to complete a book within a year. One easy and effective way to accomplish the book-in-a-year goal is to take the 365-day book writing challenge.
The concept of this challenge is simple enough that any writer, no matter what their level, should be able to follow it to reach their goal. Most people who decide they want to write a book fail because they try to do too much in too little amount of time. This challenge leverages the fact there are 365 days in a year and that you want to build a daily writing habit.
The book writing challenge works in the following way. Once you decide to begin, each day you need to write between one and 365 words. You want to shoot for writing the highest number of words you can to cross the highest number off the chart, but as long as you write any number of words which corresponds with a number that's still available on the chart, you're golden. At the end of the day, you place an "x" on the chart over the number of words you wrote that day. Each day you do this for the entire year and at the end, you will have written 66,795 words. Even more importantly, you'll have established a daily writing habit which you can then use to write your next book in even less time.
365 Day Book Writing Challenge (click on image to print PDF)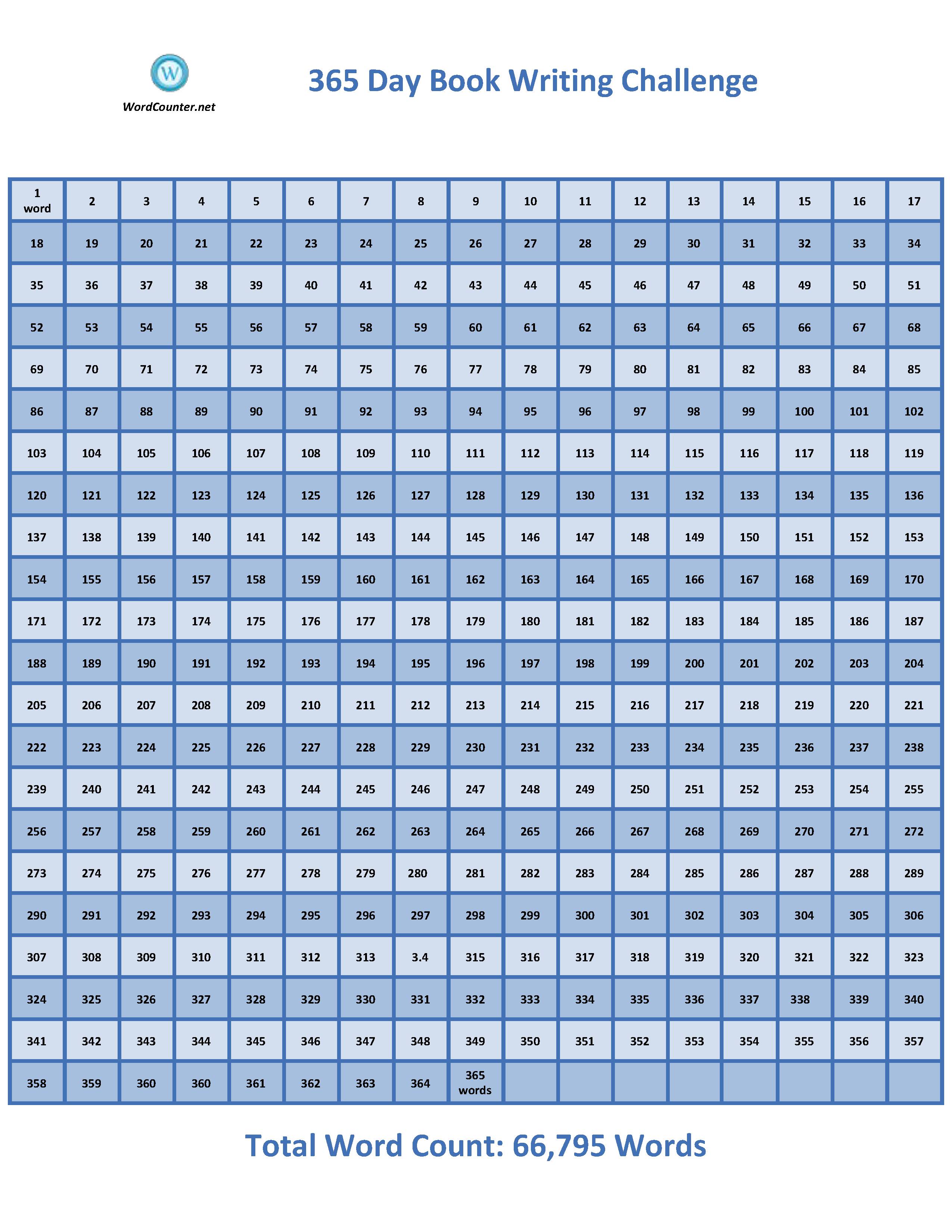 To be successful in this challenge, there are a few important steps you should take. First, you should print out the challenge sheet. Once done, you should put it somewhere where you'll see it daily. Tape it to the top of your laptop computer or hang it on the bulletin board above your writing desk. The chart needs to be visible so you are reminded each day you need to write, even if it's only a little bit. This visual reminder will help you reach your daily goal of writing and the ultimate goal of finishing your book.
The second rule is you aren't allowed to go to bed until you have crossed off one of the numbers on the sheet. There really is no excuse not to cross off one of the numbers. The truth is that if you are unable to cross off a number each day of the year with all of the smaller word counts available, you're not serious about writing the book. In a way, it's a test to determine if you are willing to take the actions necessary to write the book, or if you just say you want to, but it's only words. That may sound a bit harsh, but if you can't write a few words each day no matter what happens in life, writing the book isn't a priority in your life. The only thing that can keep you from completing this challenge is yourself.
Another key about this challenge which increases your likelihood of success is that it takes into account the reality of life. There are going to be busy days and days when the unexpected happens and you won't be able to write as much as you hoped. You should always shoot for the highest word count number still available on the sheet, but when a day comes when that isn't possible, crossing off a smaller number is perfectly acceptable.
While having a book written at the end of the year is a huge deal, the biggest benefit of this challenge is something you'll gain that's far more important. This challenge requires you to write every day. Even the days when you're only able to write a word or two, you must sit down and write something. That daily writing will turn into a daily routine by the end of the year. Once you have established that habit, you have created a foundation which will allow you to write far more the following year.
If you have had the goal to write a book in the past but have failed in getting it done, I encourage you to try the 365-day book writing challenge. It has a lot of things going for it that other challenges don't, which increases the likelihood you'll actually complete it and reach your goal. Best of all, at the end of the year, you'll have a book written and you'll have the skill-set in place to write as many more as you want to in the future.