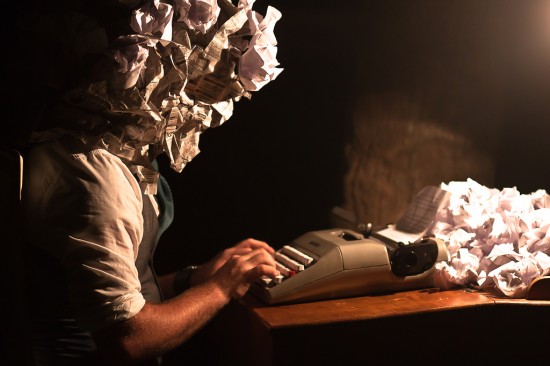 I used to believe in writer's block. On the days when I would sit at the computer or page and feel like I had nothing to say, I'd say, "Oh, I have writer's block," and then go off and do something else. Having this "disease" of writer's block gave me an excuse to avoid the hard work of writing. It was a crutch, something I could point to when someone asked how the writing was going. "Oh, I have writer's block," I could say dramatically and sound like some sort of tortured artist who had much to say and could write great works, if only I weren't burdened with this terrible disease.
And then I wised up to what writer's block really is. It's a myth, created by writers who know they should be writing but who simply don't want to put in the work. They'd rather walk the dog, watch a movie, or play a game than write. They simply can't admit that they don't want to write because it's hard work or because they simply aren't that dedicated to the occupation. It's easier and more face saving to invent this mythical condition that afflicts only the gifted and artistic.
In what other field do you hear of some kind of block? Outside of other artistic pursuits like painting or sculpting, you don't. You never hear about a brain surgeon who stands in front of an open skull and says, "I can't operate today because I have surgeon's block." You don't hear about a mechanic who stands in front of an open hood and says, "You know, I have mechanic's block and can't do this right now." You never see the great athlete who gets to the Olympics and says, "I can't run today because I have runner's block." Nope. In almost every other occupation and pursuit people just get on with the work. They do what they have to do because it is their job, or because their dream is on the line.
If you think of writing as your job (even if it's a hobby), you'll never have writer's block. You will always find something to write. If one project isn't firing for you, you start another one or work on another existing project. If you are having trouble getting into the groove, you do some free writing until you get there. Or, you write something even if it's horrible just to get the words flowing, knowing that everything can be fixed and that your job is to move this project forward. If you can't think of your writing as a job to be done no matter how your delicate artistic temperament is feeling that day, then you need to find another occupation.
Writer's block is defined as, "The condition of being unable to think of what to write or how to proceed with writing." This should never be a problem for a writer. You should always be able to write something. Maybe it's not perfect (or even good) and maybe it's got nothing to do with your primary project. But each time you sit down to write, you should be able to think of something to write, or some way to proceed. If you don't, it's not because you have some terrible disease called writer's block. It's because you have one of the following afflictions:
Laziness
You don't want to work this hard
You don't want it (success, publication, money, etc.) enough
You don't like writing all that much and should probably find another hobby or occupation
Something else is simply more important to you
The project you're working on isn't for you (too difficult, not your specialty, it's irredeemably bad, etc.) and it's time to ditch it and start something else.
Lack of confidence in your ability
Fear
Lack of ability
Whatever ails you can be solved. You can dump a bad project. You can deal with your fear. You can do the work to become a better writer. You can decide writing isn't for you and go out and become a wrestler, instead. You don't have a disease, you have a problem that needs to be solved. If you solve the problem and approach writing as a professional, you'll never say, "I have writer's block" again.
The day I began to see writing as my job, even if I wasn't getting paid for it just yet, the writer's block disappeared. I knew I had to work at writing, just like I would have to work at any other occupation. There is no exemption because I'm in an "artistic" field. There's no excuse for not doing the work, short of illness or some sort of catastrophe. Just like any employer would expect me to get the work done no matter what, I now expect the same for myself. Now that I've adopted that attitude, I can always find something to write or some project to work on.
Writer's block is for divas who believe that writing is some mystical gift governed by a muse who either appears for you or doesn't. It's an excuse used to get someone out of the hard work of becoming a better writer. It's not for professionals who treat writing as a job to be done.
(Photo courtesy of Drew Coffman)